Ardell Runway Lashes
Runway Lashes belong to Ardell's Make-up Artist collection. These lashes are high-end cosmetic grade lashes that professionals use to create that beautiful, glamorous runway look. Goodman's carries a full line of Ardell Runway lashes inspired by Daisy, Naomi, Tyra, Claudia and more.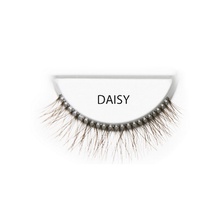 Ardell 65024 Runway Lash Daisy Brown
ITEM: AL-65024
In Stock
Ardell 65024 Runway Lash Daisy Brown. Set of 2 false eyelashes. Ardell Runway Lashes are a High-end cosmetic grade lashes designed for make-up artists. Professionals can use to create beautiful, gla...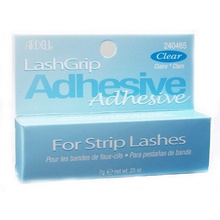 Ardell 65056 Lashgrip Clear Adhesive
ITEM: AL-65056
In Stock
Ardell 65056 LashGrip Clear Adhesive. Waterproof LashGrip is for use with Natural Lashes, InvisiBands and LashLites. This formula dries quickly to be virtually invisible, is waterproof and holds stri...
Buy discount and wholesale Ardell lashes, adhesives, Ardell lash removers, duralash faux lashes, runway lashes, wild lashes, eyebrow proucts, Ardell wispies, hair color corrector and more. At Goodman's you'll find good products, good prices, and good service!