Andis Animal Clippers & Trimmers
Powerful grooming solutions from Andis for professional groomers, veterinarians and pet owners. Goodman's carries a large selection of Andis animal clipper and trimmers, Andis pet groomers, pet clippers, pet trimmers, dog groomers, fur clippers and more.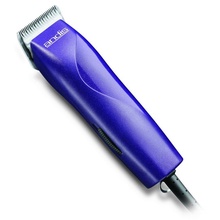 Andis 21420 Pro Animal Home Clipper Kit and Storage Case
ITEM: AD-21420
In Stock
Andis 21420 Pro Animal home clipper kit and storage case. Grooming your dog is easy, calm, and enjoyable with the Andis Pro-Animal Detachable Ceramic Blade Clipper Kit. The powerful rotary motor is q...
Buy discount and wholesale Andis pet clippers, pet trimmers, fur trimmers, veterinary clippers, dog groomer clippers, professional fur clippers, rechargeable pet clippers and more. At Goodman's you'll find good products, good prices and good service!