Coffee Grinders
There are two basic types of coffee grinders, blade and burr. Blade type coffee grinders are generally less expensive then burr types. They are suitable if you just cannot justify the price of a burr grinder and do not plan to use it for espresso. Goodman's carries a full line of coffee grinders and coffee mills, antique, burr and blade types by Braun, Cuisinart, KitchenAid, Krups and more.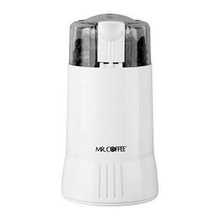 Mr Coffee IDS55 Coffee Grinder
ITEM: MC-IDS55
Out Of Stock, Pre-Order Now!
Mr Coffee IDS55 coffee grinder. 2.3 oz. blade grinders. Round-shaped grinding chamber. Large transfer lid. Rubber feet for added stability.Safety switch.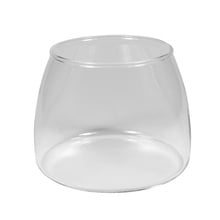 This department contains many coffee grinders including Braun coffee grinders, burr coffee grinders, electric coffee grinders, hand grinders, and more! At Goodman's you'll find good products, good prices, and good service!