Norelco Beard, Nose, & Ear Trimmers
Create the style you want with the Norelco line of personal groomers. Goodman's carries a complete line of Norelco grooming kit, beards trimmers, nose hair trimmers, stubble shaver, BT-1AA battery, Maverick cutter head and more.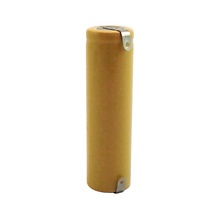 Electric Shaver Battery Bt-1aa
ITEM: BT-1AA
In Stock
Battery to fit Norelco Maverick beard trimmers. Also fits Remington Intercept 2810, 2830, Remington TA series, etc.

Buy discount and wholesale Norelco mustache trimmers, hair trimmer, mens beard trimmers, nose trimmer, stubble trimmer, Philips beard and more. At Goodman's you'll find good products, good prices and good service!