Conair Hair Irons & Stylers
Conair flat irons are perfect for a polished, frizz-free look. All-day humidity protection and precision heat settings make these flat irons the perfect tool for your style. Goodman's carries Conair hair irons, hair flat irons, straightening flat irons, flat hair irons, flat irons for hair, cordless flat irons 1" flat irons, half inch hair iron and more.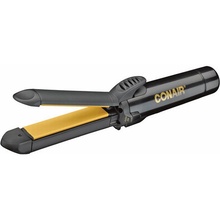 Conair TC701N Pro Cordless Straightener, 3/4"
ITEM: CN-TC701
Out Of Stock, Pre-Order Now!
Conair TC701 Pro cordless hair iron, 3/4". The Conair TC701 pro cordless straightener provides ultra high ceramic heat that smoothes and leaves your hair silky and shiny. at up to 419 degrees F, you c...
Buy discount and wholesale ceramic flat irons, tourmaline flat irons, hair straighteners, new flat irons, flat iron hair, irons for hair and more. At Goodman's you'll find good products, good prices and good service!