Bamix Hand Blender Accessories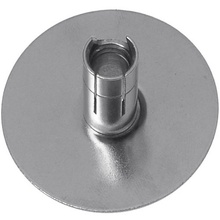 Bamix 560530 Mixer Beater Blade Aerating A Blade
ITEM: BZ-391125
In Stock
Bamix 391125 beater blade. Beats mousse and egg-whites. Whips cream and even skim milk into a diet topping. Blends sauces (bechamel, hollandaise) Homogenizes and aerates shakes and creams. Foams up c...

Bamix 560520 Mixer Whisk Blade Blending B Blade
ITEM: BZ-391130
In Stock
Bamix 391130 whisk blade. Stirs and creams pancakes, omelets and batters. Mashes potatoes. Creams puddings. Emulsifies salad dressings - and even cosmetics. You whisk your mayonnaise within seconds (...