Power Wheels Chargers
Power Wheels chargers are designed to keep you Power Wheels cars running at their best. Goodman's carriers full selection of Power Wheels chargers, wall chargers, Type N chargers, Type A chargers, 12v charger, 6v chargers, Type A connector charger and more.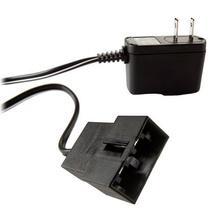 Buy discount and wholesale Power Wheels replacement chargers, 12v charger, 6 volt battery chargers, Power Wheels 6v 4ah battery chargers, speed chargers, Power Wheels quick chargers and more. At Goodman's you'll find good products, good prices and good service!