Vibratex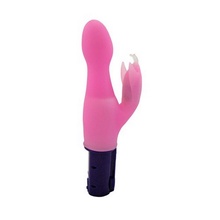 Rosebud G-spot and Clitoral Vibrator
ITEM: VB-VROSE
In Stock
Rosebud G-spot and clitoral vibrator. One touch of the soft silicone Rosebud and you will have found a new favorite toy. A pliable oval head, delicately ribbed clitoral stimulator, and surprising pow...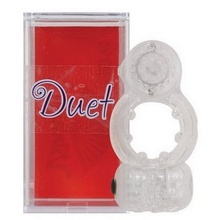 Duet Vibrating Penis Ring
ITEM: VB-VDUE
In Stock
Duet vibrating penis ring. Complete with dual-action vibration for surrounding pleasure. Soft and incredibly stretchy, this ring is 100% elastomer and can accommodate most sizes while retaining a str...