Zojirushi Electric Dispensing Pots & Accessories
Zojirushi dispensing pots use a pump system that take the air to dispense liquid from a vacuum insulated container that can sit on a countertop or table anywhere, giving you hot or cold beverages wherever you need it even without electricity. Goodman's carries a large selection of Zojirushi water dispenser, hot water dispenser, boiling water dispensers and more.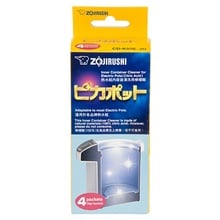 Zojirushi Cd-k03-eju Liner Cleaner for Pots
ITEM: ZO-CDK03EJU
In Stock
Zojirushi CD-K03-EJU liner cleaner for electric pots. This cleaner removes lime scale build-up on all Zojirushi Electric Water Boilers & Warmers. It is 100% citric acid, biodegradable and non-toxic w...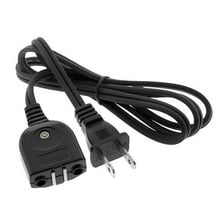 Zojirushi 8-cdp-300 Cord for Hot Water Dispensing Pot
ITEM: ZO-8-CDP-300
In Stock
Zojirushi 8-CDP-300 cord for hot water dispensing pot. Fits Zojirushi hot water dispensing pot models CD-LCC30/40/50 CD-EPC22/30 CD-FAC22 CD-JSC22/30 CD-WBC30/40 CV-DSC40, CW-PZC22/30 etc.
Buy discount and wholesale Zojirushi boiling dispensing pots, dispensing pot cleaners, water dispenser power cord, boiling water dispensing pots and more. At Goodman's you'll find good products good prices and good service!