Blade Razors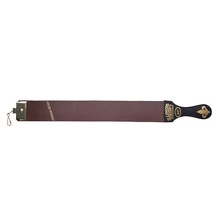 Diane IRS127 23" Top Grain Cowhide Razor Strop
ITEM: FM-IRS127
In Stock
Smooth top grain leather to renew and straighten the edges of finer blades; canvas impregnated with zinc oxide to abrade and sharpen. Cowhide, complete with clip and swivel. Made in America. 2.5" x 2...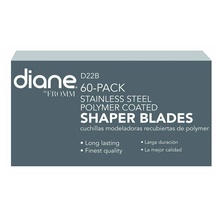 Diane D22B Polymer Coated Shaper Blades 60 Pack
ITEM: FM-D22B
In Stock
These top-quality blades, made in Japan, are perfect for tackling trimming, shaving, and shaping tasks in those hard-to-reach areas with ease and finesse.<br><br>The secret to their outstanding perfor...