Breadman Parts
Breadman bread maker machines replacement kneading paddles and more. Goodman's carries a full line of replacement breadman paddles, Breadman instruction books, kneading paddles, new paddles and more.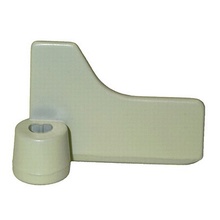 Breadman 20145 Breadmaker Paddle
ITEM: BM-20145
In Stock
Designed to fit a wide range of Breadman breadmaker models including BBT, BB2, BB2T, BB2TW, BB4, TR440C, TR441, TR441K, TR442, TR845, and 1142, this versatile paddle is an essential tool for any bread...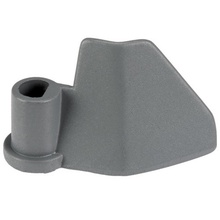 34923 Breadmaker Paddle fits Breadman Bread Makers
ITEM: BM-34923
Out Of Stock, Pre-Order Now!
Univen 34923 bread machine paddle, fits Breadman breadmaker models TR875 TR520 TBR2 TBR2 CETR520B ABM2H52S. Fits Toastmaster breadmaker models TBR15, TBR15CAN, TBR20H, TBR20HCAN.
Buy discount and wholesale breadman kneading paddles, replacement kneading paddles, new breadman paddles, breadmaker paddles, bread machine paddles and more. At Goodman's you'll find good products, good prices and good service!