Elchim Hairdryer Accessories
Elchim's diffusers, nozzles, filters and hairdryer holders are designed specifically to enhance the performance of your Elchim hairdryer. Goodman's carries Elchim hair dryer accessories, hair dryer attachments, hair dryer diffuser, hair dryer holders and more.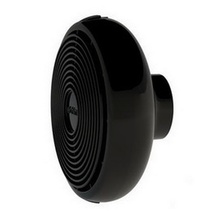 Elchim 3800 Cocoon Diffuser
ITEM: EL-DIFF-3800
In Stock
Elchim 3800 cocoon diffuser. Fits Elchim 3800 hairdryers. The perfect system to create and fix fantastic volumes. Its compact, functional and innovative design fixes air-set without messing up hair...
Buy discount and wholesale Elchim blow dryer holder, blow dryer stand, blow dryer diffuser, blow dryer holder and more. At Goodman's you'll find good products, good prices, and good service!