Heating Pads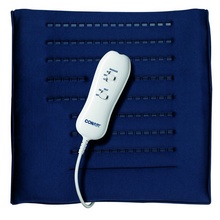 Conair HP08FX Thermaluxe Massaging Heating Pad
ITEM: CN-HP08
Out Of Stock, Pre-Order Now!
Designed to target muscle aches and pains effectively, this versatile heating pad combines the power of massage and heat therapy to create a rejuvenating experience like no other.<br><br>The generousl...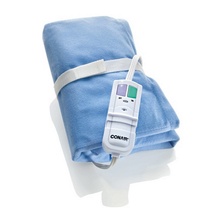 Conair HP15XF Moist King-size Heating Pad
ITEM: CN-HP15RB
In Stock
Conair HP15XF moist king-size heating pad with automatic shut-off. Multiple heat settings. Absorbent sponge for moist heat. Machine washable cloth cover. Pad measures 12" X 24". Self-adhesive belt...