DeLonghi Espresso Maker Parts and Accessories
DeLonghi gives you the pleasure of having traditional Italian espresso at home. Goodman's carries DeLonghi espresso machines, pump espresso makers, espresso coffee makers, espresso coffee machine, stainless steel espresso makers, espresso and coffee makers, Italian espresso makers, espresso machine parts, replacement Delonghi accessories and more.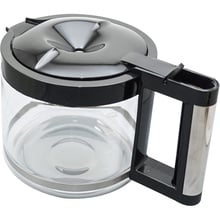 DeLonghi 7313283649 Coffee Maker Carafe
ITEM: DI-7313283649
Out Of Stock, Pre-Order Now!
DeLonghi 7313283649 coffee maker glass carafe. Fits DeLonghi coffee maker models BCO320, BCO320T, BCO330T, BCO420, BCO420.1, BCO431.S.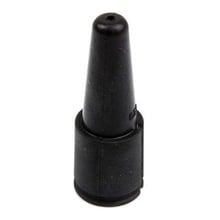 DeLonghi 5313231221 Coffee Maker Lower Tube
ITEM: DI-5313231221
Out Of Stock, Pre-Order Now!
DeLonghi 5313231221 coffee maker lower tube. Fits DeLonghi coffee maker models ECAM28465B, EC680M, ESAM6900M, ECP3420, ECP3220, EC680R, ECAM45760B, EC680BK, ECAM28465MD, ECAM28465M, ECP3220W, EC680BM,...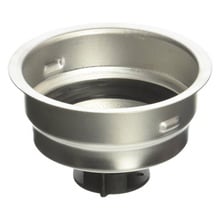 DeLonghi 7313285829 Espresso Maker Filter Basket 1 Cup
ITEM: DI-7313285829
In Stock
DeLonghi 7313285829 espresso machine filter basket 1 cup. Replaces DeLognhi espresso filter part numbers 7332173700. Fits DeLonghi espresso maker models BAR32, EC155, EC270, EC460, EC702 and ECO310.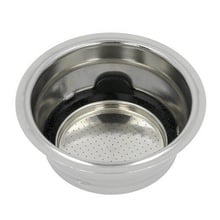 Buy discount and wholesale DeLonghi espresso machine, automatic espresso makers, 15 bar espresso maker, coffee and espresso maker, coffee & espresso maker, home espresso machines, cafe espresso machine and more. At Goodman's you'll find good products, good prices, and good service!