Conair Heating Pads
Heating Pads offer flexible fabric-covered heating elements used to apply heat to the body to treat sore muscles or joints. Conair heating pads, electric heat pads, moist heat pads, massaging heat pads, moist king-sized heating pads and more.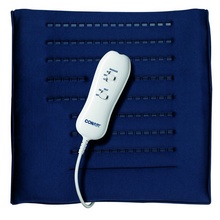 Conair HP08FX Thermaluxe Massaging Heating Pad
ITEM: CN-HP08
In Stock
Conair HP08 ThermaLuxe massaging heating pad. Massage and heat relieve muscle aches and pains, and this electric heating pad delivers both. Measuring 24 by 11-1/2 inches and outfitted with a self-adh...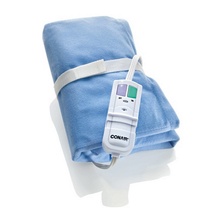 Conair HP15XF Moist King-size Heating Pad
ITEM: CN-HP15RB
In Stock
Conair HP15RP moist king-size heating pad with automatic shut-off. Multiple heat settings. Absorbent sponge for moist heat. Machine washable cloth cover. Pad measures 12" X 24". Self-adhesive belt...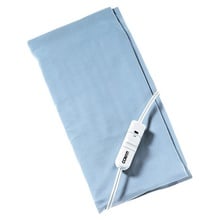 Buy discount and wholesale Conair heating pads, heatpads, con air heat pads, moist heating pads, massaging and more. At Goodman's you'll find good products, good prices and good service!