Univen Parts to fit Oster Juicers
With Univen brand replacement parts, you can easily and inexpensively replace parts and accessories for your Oster juicers. Goodman's carries a line of Univen brand parts for Oster brand juicers, including replacement juicer reamers and more.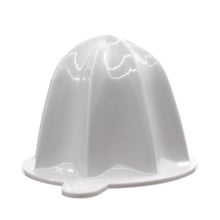 Univen Juicer Reamer fits Oster Juicers
ITEM: UV-86077
In Stock
Univen juicer reamer cone. This is the white cone you press the fruit against. Fits Oster juicer model 4100 and Oster Kitchen Center juicer attachments. May fit other Oster juicers, please compare pic...