Univen Parts to fit Oster Juicers
With Univen brand replacement parts, you can easily and inexpensively replace parts and accessories for your Oster juicers. Goodman's carries a line of Univen brand parts for Oster brand juicers, including replacement juicer reamers and more.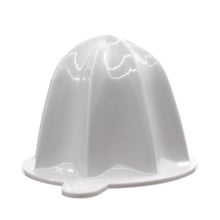 Univen Juicer Reamer fits Oster Juicers
ITEM: UV-86077
In Stock
This high-quality juicer reamer cone is the perfect tool to enhance your juicing experience, bringing out the natural flavors and nutrients from your favorite fruits.<br><br>Designed to fit Oster juic...