DeLonghi Deep Fryer Filters
Keep the odor and oil vapors from lingering in your kitchen with DeLonghi replacement filters. Goodman's carries DeLonghi oil deep fryer filters, replacement deep fryer filters, filters for DeLonghi deep fryers and more.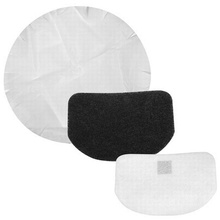 Delonghi F6 5525102200 Deep Fryer Filter Kit F 6 Series
ITEM: DI-FK6
In Stock
This essential Delonghi FK6 filter kit includes 3 oil-vapor filters, 3 charcoal filters, and 6 paper filters, ensuring that your frying oil stays clean and your food tastes delicious.<br><br>The oil-v...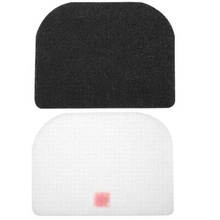 Delonghi FK8 5525101500 Deep Fryer Filter Kit
ITEM: DI-FK8
In Stock
This incredible kit contains 3 oil vapor and three charcoal filters, ensuring your kitchen stays fresh and odor-free while you cook up your favorite fried treats.<br><br>The Delonghi FK8 filter kit gu...
Buy discount and wholesale DeLonghi deep fryer filter set, DeLonghi filter sets, deep fryer charcoal filters, fryer paper filter, DeLonghi fryer filter kit, new filters for DeLonghi fryers and more.At Goodman's you'll find good products, good prices, and good service!