Oster ClipMaster Clipper Blades
Keep your Oster ClipMaster clipper cutting like new with our selection of clipper blades. Goodman's carries Oster ClipMaster clipper blades, replacement head, new ClipMaster head, ClipMaster blades, Oster ClipMaster replacement blades and more.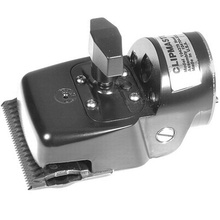 Oster 78150-513 Clipmaster Head
ITEM: OS-78150-513
In Stock
This exceptional animal clipper is designed to make grooming your furry friends easier, more efficient, and enjoyable than ever before.<br><br>Equipped with high-quality 1511-01 upper and 1511-02 lowe...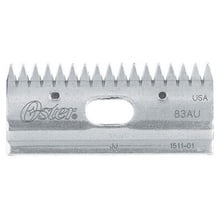 Oster Clipmaster Top Blade 83AU
ITEM: OS-78511-016
Out Of Stock, Pre-Order Now!
This exceptional blade elevates your clipping game to new heights and ensures that every job is done with absolute precision and care. With the Oster Clipmaster Top Blade 83AU, home grooming becomes a...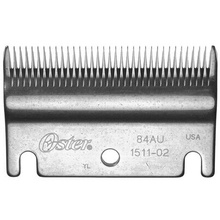 Buy discount and wholesale Oster blades, ClipMaster clipper heads, replacement blades, new blades for ClipMaster, ClipMaster shear head, Oster Shear blades and more. At Goodman's you'll find good products, good prices and good service!