Braun Razor Cleaners, Refills, etc.
The Clean & Renew system keeps your blades in top condition, ensuring the ultimate performance with every stroke. Goodman's carries a complete line of Braun cleaners, electric razor cleaners, Braun refills, clean and charge refills, electric shaver Aid Pre-Shave, Braun series 7 refill cartridges, CCR2 refills, and more.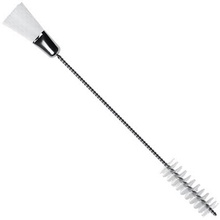 ShaverAid B20 Small Cleaning Wire Brush
ITEM: ES-B20
In Stock
This general-purpose cleaning tool is specifically designed to access those hard-to-reach areas, ensuring thorough and efficient cleaning every time.<br><br>The ShaverAid B20 boasts a unique combinati...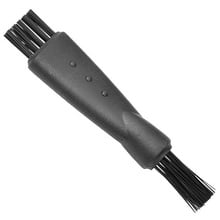 Buy discount and wholesale Braun clean & renew refills, Braun shaver cleaner refills, shaver cleaning solution, clean & renew refills, Braun freeglider refills, freeglider cartridges, CCR3 refills, electric razor lubricants, electric shaver spray lube, Remington FaceSaver and more. At Goodman's you'll find good products, good prices and good service!