Wahl Electric Shavers
Wahl shavers are designed to give you the closest shave possible. Goodman's carries Wahl shavers, electric razors, electric shaver, cordless shavers, foil shaver and more.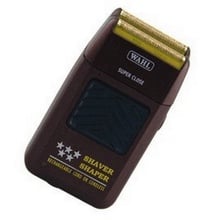 Wahl 8061 5 Star Electric Shaver
ITEM: WH-8061
In Stock
This deluxe rechargeable cord/cordless shaver is packed with features that make it stand out among other electric shavers.<br><br>The Wahl 8061 boasts an "anti-allergic" gold foil that ensures a super...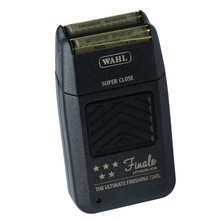 Wahl 8164 Finale 5 Star Electric Shaver
ITEM: WH-8164
Out Of Stock, Pre-Order Now!
Powered by an advanced Lithium-Ion battery, this shaver offers a remarkable 90+ minute run time, ensuring you never have to worry about your shaver dying mid-shave again.<br><br>The powerful rotary mo...
Buy discount and wholesale Wahl shavers, electric shavers, mens shavers, electric shaver for men, rechargeable shavers and more. At Goodman's you'll find good products, good prices and good service!