Wahl Electric Shavers
Wahl shavers are designed to give you the closest shave possible. Goodman's carries Wahl shavers, electric razors, electric shaver, cordless shavers, foil shaver and more.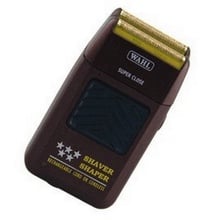 Wahl 8061 5 Star Electric Shaver
ITEM: WH-8061
In Stock
Wahl 8061 5 Star electric shaver. Deluxe rechargeable cord/cordless shaver. "Anti-allergic" gold foil takes beard down for a super-close, bump-free shave. Includes: shaver, recharger, cleaning brush...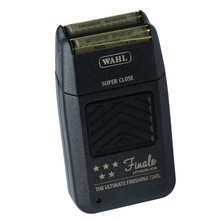 Wahl 8164 Finale 5 Star Electric Shaver
ITEM: WH-8164
Out Of Stock, Pre-Order Now!
Wahl 8164 Finale 5 Star Finale Electric Shaver. Lithium-Ion Battery. 90+ minute run time. Rotary Motor. Runs cord/cordless. Hypoallergenic gold foil. Designed for: Finishing and blending bald fades, c...
Buy discount and wholesale Wahl shavers, electric shavers, mens shavers, electric shaver for men, rechargeable shavers and more. At Goodman's you'll find good products, good prices and good service!