Farberware Electric Skillet Parts
Hard to find parts for your Farberware electric skillet. Goodman's carries Farberware skillet parts, electric skillet parts, electric skillet stand, stand for P08-525 skillet.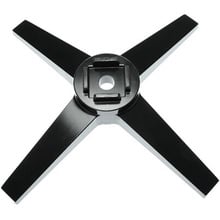 Univen P08-525 Electric Skillet Base fits Farberware
ITEM: FA-P08-525
In Stock
This innovative kitchen essential is perfect for those looking to elevate their cooking skills and embrace a world of culinary possibilities.<br><br>One of the key features of our Univen P08-525 Elect...
Buy discount and wholesale Farberware electric skillet base, base electric skillet, electric skillet base, P08-525 skillet base, electric skillet legs, Faberware skillet legs.