Mr. Coffee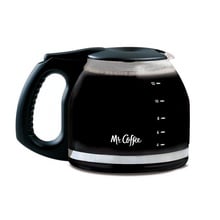 Mr. Coffee PLD12-RB 12-Cup Coffee Carafe Black
ITEM: MC-PLD12-RB
In Stock
Mr. Coffee PLD12-RB 12-Cup Coffee Carafe Black. Replacement carafe for CHX, EVX, MV, CG, DW, SK, VB, EHX, SJX, CJX, JWX, PJX and KNX series Mr. Coffee coffeemakers.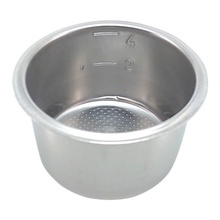 Mr. Coffee 4101 Metal Filter Cup for Espresso Maker
ITEM: MC-4101
In Stock
Mr. Coffee 4101 metal filter basket cup for espresso maker. Replacement espresso coffee filter basket fits Mr. Coffee espresso machine models ECM10 EMC2 ECM7 ECM8 ECM91 ECM10 ECM11 ECM20ECM160-NP and...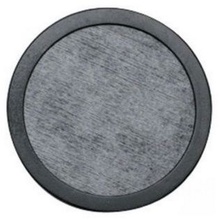 Mr. Coffee 113035-001-000 Wff Water Filter
ITEM: MC-113035
In Stock
Mr. Coffee 113035-001-000 WFF water filter. Activated carbon replacement disk removes up to 97% of chlorine from your water. Fits Mr. Coffee models: FT, IS, DR, CG, DW, SK, JW, JH, DB, VB, RM, TF, NC,...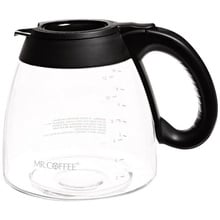 Mr Coffee Isd13 Coffeemaker Carafe
ITEM: MC-ISD13
In Stock
Mr. Coffee ISD13 12-cup coffeemaker carafe, black.<br>Fits the following coffee makers:<br>MR. COFFEE: FTXSS23, FTX23, FT13, IS13, FTX25, FTX26, ISS13, ISX23, FTSS23, IS13, FTX25, ISX26, & FTX29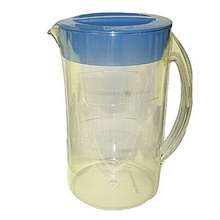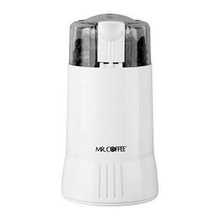 Mr Coffee IDS55 Coffee Grinder
ITEM: MC-IDS55
Out Of Stock, Pre-Order Now!
Mr Coffee IDS55 coffee grinder. 2.3 oz. blade grinders. Round-shaped grinding chamber. Large transfer lid. Rubber feet for added stability.Safety switch.