Coffee Maker Parts and Accessories

C. G. Whitlock's Kaf-tan KT-2 Coffee Maker Cleaner
ITEM: FZ-KT2
In Stock
Tops C.G. Whitlock's Kaf-tan KT-2 coffee maker cleaner for automatic drip coffee makers. Odorless and non-toxic. Cleans and removes Lime Scale from Mr. Coffee, Black & Decker, Bunn-O-Matic, Braun, Kr...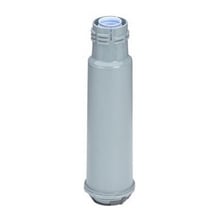 Krups 088 Claris Water Filter
ITEM: KR-088
In Stock
Krups 088 Claris water filter. Claris Aqua Filter for models Artese 01, 02, 03, 04, 05 (Single filter). Filter removes chlorine taste and other particles in water.