Hand Cleaners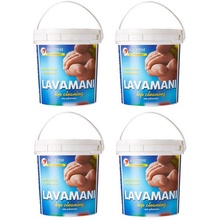 Pasta Lavamani 4000ml Mechanics Hand Cleaner from Italy 4 PACK
ITEM: AI-PST-4000ML-4PK
Out Of Stock, Pre-Order Now!
Pasta Lavamani 4000ml Hand Cleaner Paste Made in Italy 4 PACK. Imported from Italy, this high quality thick paste hand cleaner efficiently removes the toughest grease, oil and paint from hands. Leaves...
This department contains industrial hand cleaners and accessories by Sprint Italy. At Goodman's you'll find good products, good prices, and good service!